Chapter 20: Diagnostic investigations
Skip chapter table of contents and go to main content
Overview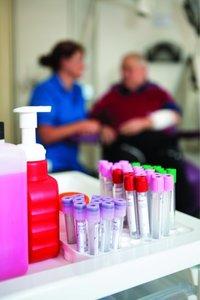 In clinical practice, cancer nurses or other nurses are required to instigate, participate or assist in diagnostic tests and the collection of body fluids and/or specimens for varying diagnostic purposes. This chapter will discuss various diagnostic tests encountered in clinical practice that are used during the diagnostic process, to support ongoing treatment decisions and surveillance of cancer. These include:
tumour markers
cervical smears
diagnostic radioisotope procedures (nuclear medicine)
transrectal prostate biopsy
flexible cystoscopy
breast diagnostics
genetic testing.